Library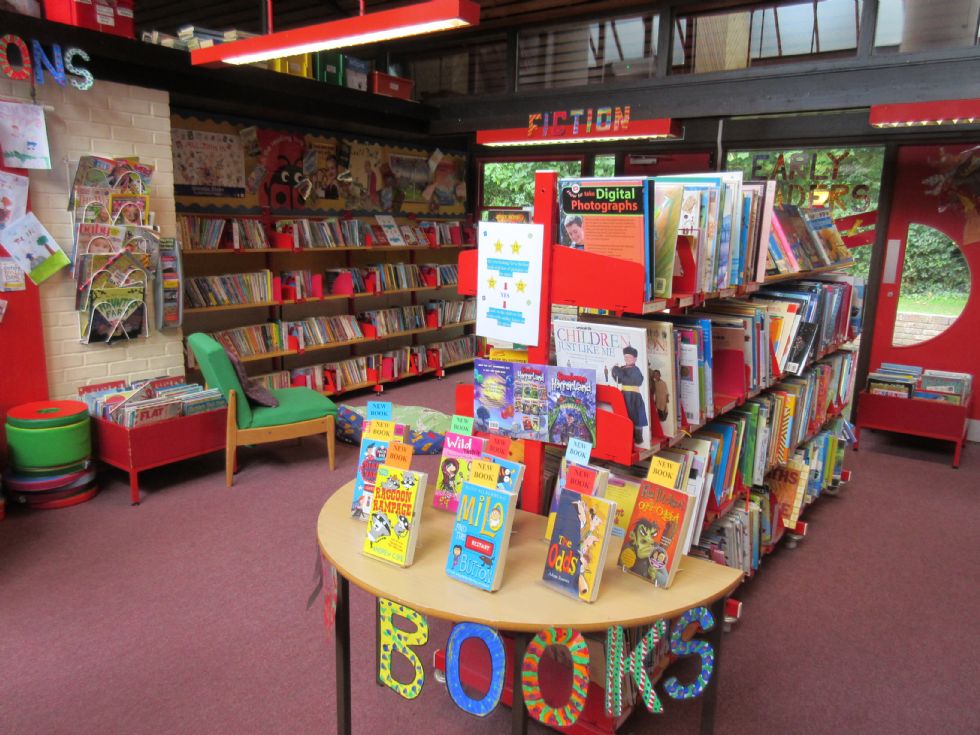 The Bosmere School Library, located in the centre of the building, is a bright and welcoming space, designed to encourage children to enjoy choosing and reading books.
The library offers a modern and constantly updated range of fiction and non-fiction books, poetry, plays, big story books, graphic novels and a popular collection of joke books, as well as some old favourites and classics.
A regularly updated selection of New Books is always on display and pupils are encouraged to write Book Reviews and Recommendations.
Themed displays offer books to support projects in the classroom:- relating to the seasons (harvest time, summer holidays, Christmas, etc.), literary events (such as celebrating Roald Dahl's birthday, World Book Day, etc.), events at Bosmere (e.g. Roman Day, Ancient Egyptians, etc.) and visitors, particularly authors and poets.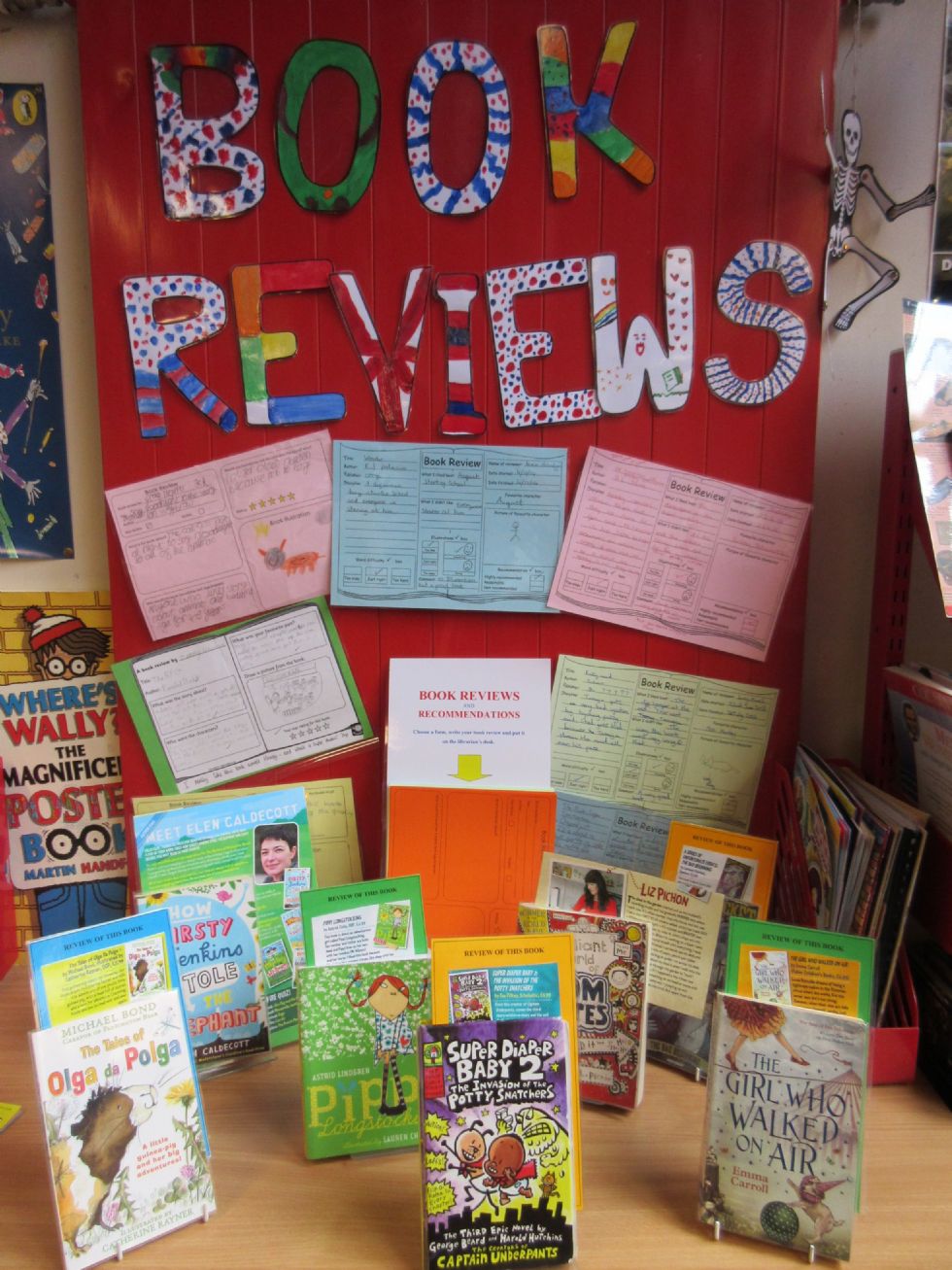 With over 8000 books in our Library, pupils are allowed to borrow up to 4 books at any time to support their reading and projects in class.
Books are borrowed and returned by the pupils using a hand-held scanner linked to 'Libresoft' computer software.
The Library is overseen by the library manager, Mrs Dunn, assisted by keen Pupil Librarians. The Bosmere School Library is supported by the Hampshire School Library Service.
To send us your Book Review, download the blank Book Review form below, fill it in, save it as a Word document, and send it to Mrs Library Dunn by email at b.dunn@bosmere.hants.sch.uk
During the Coronavirus pandemic, the Library was closed and we operated a Deliver and Collect system to offer books to the children in their bubbles, then following Government guidelines in quarantining returned books. We are now completely back to normal but you can watch a virtual tour of the Bosmere Library here.