Eco-school News March 2023
Biodiversity
On Monday 13th March, Eco Club enjoyed a day full of activities led by Chichester Harbour Conservancy, focusing on the impact of plastic pollution on Marine Food Chains. In the morning we walked down to Langstone foreshore, collecting and recording litter as we went, and looked at marine animals on the beach. (See some photos here.) In the afternoon we created mobiles to demonstrate marine food chains; one side of each picture showed the animal or plant as it looks from the outside, the other side was decorated using rubbish, mostly plastics, collected from the beach to show plastics which had been eaten by the animal or which might be polluting the plant. (More photos here.)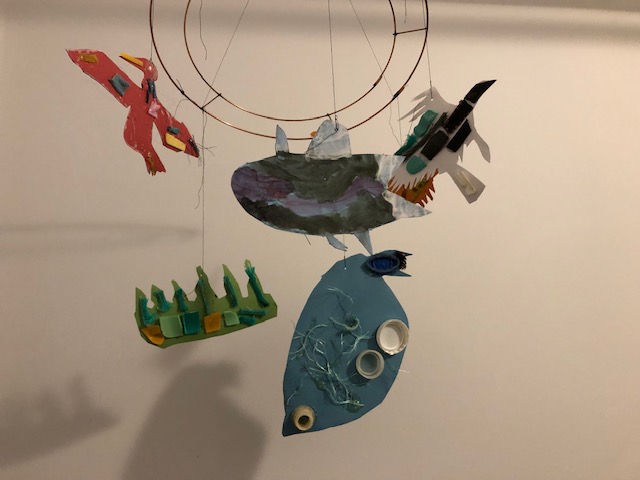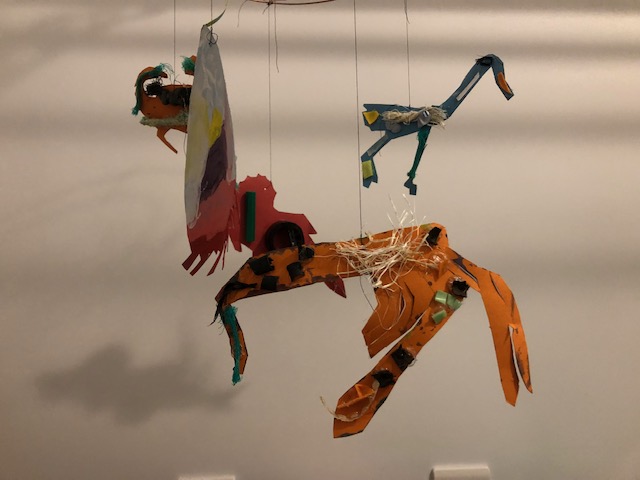 Tasting Plant-based Foods and Drinks
On 14th March, our Eco Governor Mrs Lane talked to Eco Club about the benefits to us and to the environment of eating less meat and more plant-based alternatives. She brought in a selection of plant-based foods and milks for Eco Club to taste.
The 27 members of Eco Club voted on their favourite food or drink: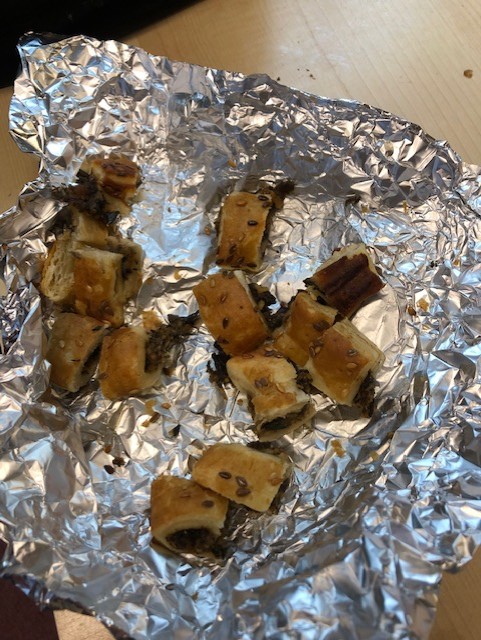 | | |
| --- | --- |
| Food or drink | Voted as favourite |
| Tofu | 1 |
| Pea protein burger | 4 |
| Non-dairy cheese | 2 |
| Pea protein 'sausage' roll | 14 |
| Mushrooms in pastry | 3 |
| Oat milk | 1 |
| Soya milk | 2 |
So the pea protein sausage roll was the clear favourite!
Transport
Eco Club and the Bosmere Junior Road Safety Officers (JRSOs) promoted sustainable ways of travelling to and from school in assembly on Monday 20th March, including 2 people riding their bikes and one on his scooter. The powerpoint accompanying the assembly was sent to parents via Parentmail to support the message and encourage family discussions at home (downloadable below).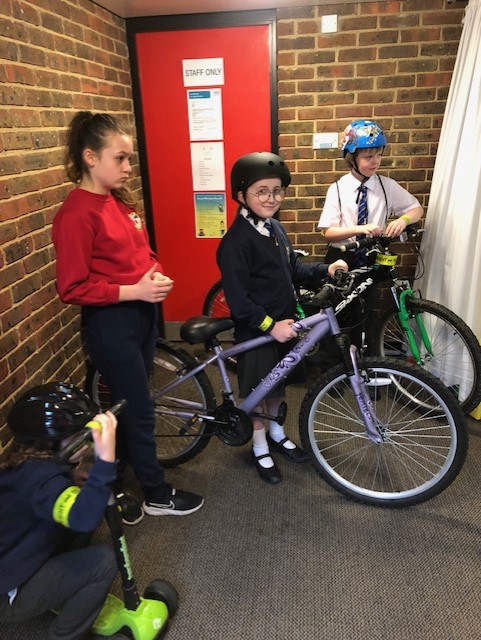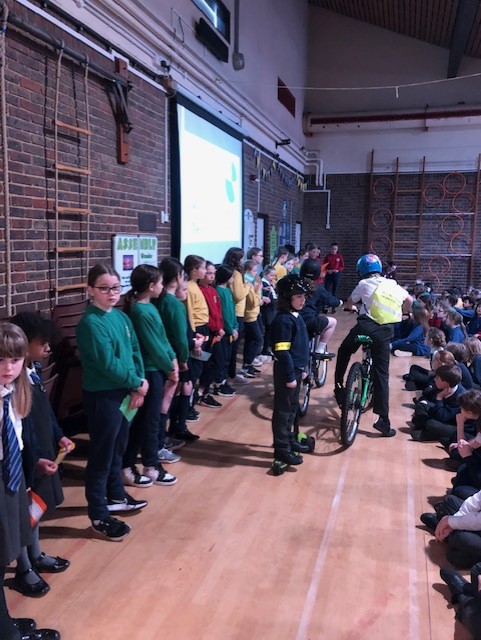 Recycling
Eco Club bagged up milk bottle tops and postage stamps (to be taken to Waitrose) and used dental products (to take to the Eco Emporium), and pens from classes (to take to WHSmith), all to be recycled and to raise funds for charities. The latest update on our recycling was celebrated in assembly on 24th March and summarised below.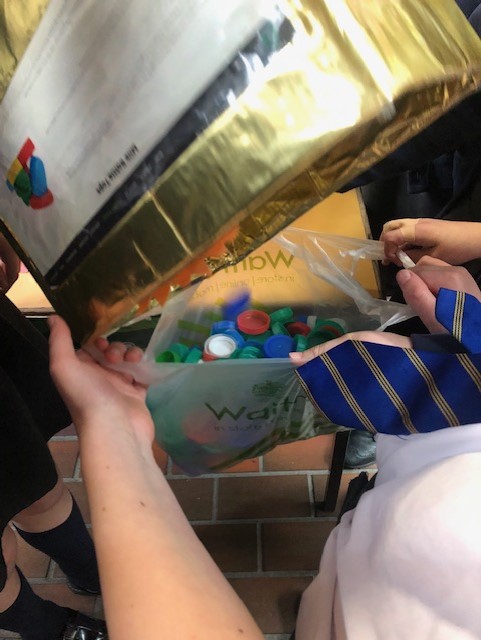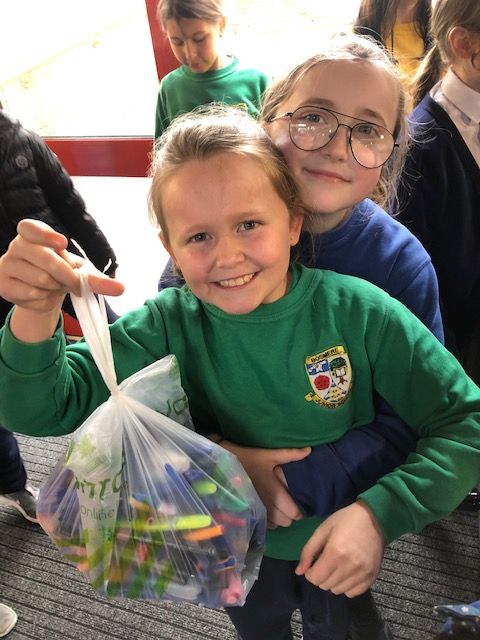 Energy
Our Energy Monitors are recording when lights and monitors are turned off in the classrooms at lunchtimes. 5B and 5K are in the lead at the moment. The records so far are summarised in the document below.
Marine - recording single-use plastics in lunch boxes
There are signs that the message is getting home about using less single-use plastics in lunch boxes and using individual plastic containers which can be washed and re-used every day. For the latest update on our monitoring, download the document below.
Preparing for a visit from Fairfield School Eco Club next term
What would Fairfield Eco Club like to see? - the copse, the meadow, our willow dome, the food chain mobiles.
The children reflected on what they have achieved in Eco Club this year: visits, food tasting, making bird feeders, fortune-tellers, mobiles, bird watch, assemblies.
The children reflected on what they could improve, what they would like to see in future meetings. Suggestions: leaf and bark rubbing, outdoor activities, more planting,
At the last meeting this term, we did an Easter chocolate hunt in the copse followed by a visit to the Jubilee Orchard and bulbs while enjoying their chocolate lollies!