Book Week
Every year we celebrate books in our Book Week with visiting authors, competitions, quizzes, art workshops, dressing up as a book character day, and Drop Everything And Read (DEAR) when the bell rings at random times during the school day.
Some amazing creations were entered into the Book Week 2023 'Toilet Roll Book Character' Competition. Click here for more photos. The winners were invited to have lunch with our visiting author, Ben Davis.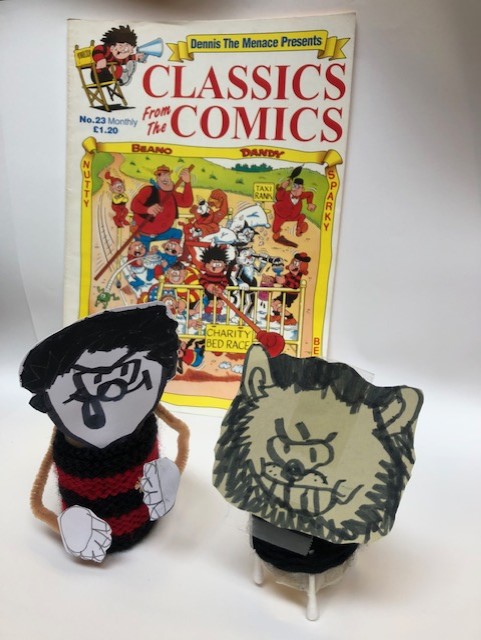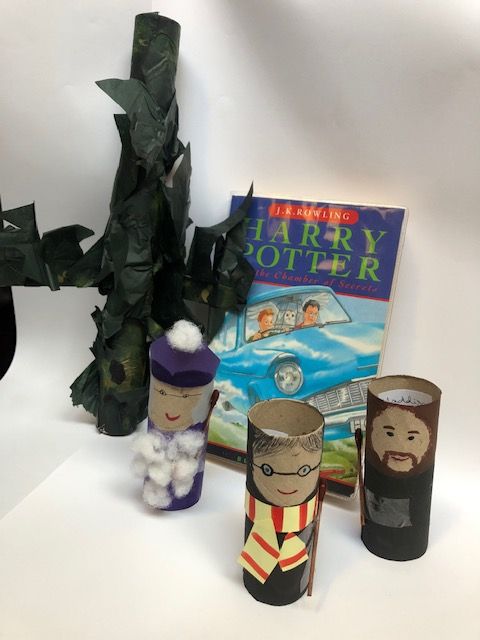 Each class created a huge collage of an animal or a plant taken from 'The Lost Words' by Robert Macfarlane with a background of 'mindful marks'. Click here for more photos.