Summer Reading Challenge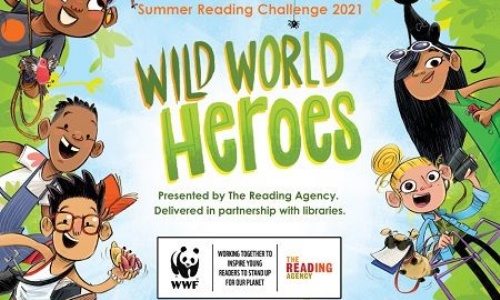 Read 6 books between 3rd July and 18th September
Summer Reading Challenge
Dear Parents and Pupils,
I do hope you are all well and keeping up with all the wonderful events we cram in to the busy summer term! With the summer break fast approaching, encouraging your child to be an avid reader remains one of the most important things you can do as a parent. To support with this, Hampshire Libraries have set up a Summer Reading Challenge, which we would like to encourage all children at Bosmere to take part in.
Details can also be found here on the Hampshire page where you can sign up to the challenge: https://www.hants.gov.uk/librariesandarchives/kids-zone
All you need to do is read, or listen to, six books between Saturday 3rd July and Saturday 18th September.
This is a great way to earn your first Headteacher Award of the new school year- just show your class teacher the evidence in September.
Your child has access to our Bosmere school e-platform where they can borrow e-books and audio books, at no cost at all! https://bosmere-hantssls.wheelers.co/
To log in, they use their first name.surname e.g. Harry Potter = harry.potter and all passwords are library1
Don't forget about our Scholastic Bookshop either! Our 'Scholastic Book Fair' is still open until 9th July. To access this please follow this link: https://shop.scholastic.co.uk/schools/bosmere-junior/digital-book-club.
You can buy books online which will be delivered to school - you do not have to pay for delivery! The bookshop closes on July 9th, after which any books ordered will be sent to school. This is a great opportunity to stock up on exciting books to read over the summer holiday.
Miss Melly, Mrs Reed and Mrs Library Dunn would love to hear book recommendations and see how pupils are getting on with the challenge!
Many thanks, and happy reading!
Miss Melly