Uniform Reminder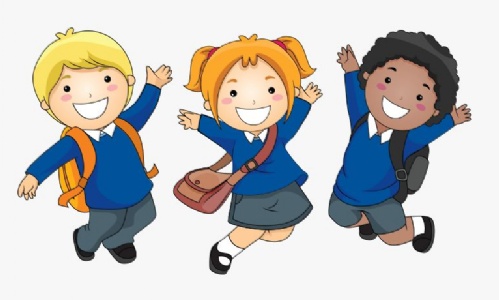 Uniform Expectations from September and New Ordering Arrangements
Dear Parents
Uniform Expectations from September and New Ordering Arrangements
As you all know over the last year, due to Covid-19 Restrictions, we were forced into to making various changes to how Bosmere School operates. Many of the changes we made have proved positive; one in particular is for our pupils to come to school on their P.E. day wearing P.E. kit. Since this has been happening the children have gained more time for P.E. activities (as children are not having to change), we have definitely had less lost property, and we believe the children enjoy coming to school in their P.E. kit, showing off to everyone what House Team they are in. This system will therefore remain in place for the future and we have now added a house-coloured sweatshirt and navy joggers to our P.E. uniform, both of which can be purchased from our school uniform shop.
As parents know, at Bosmere we take pride in wearing our school uniform and we want to emulate this with the new P.E. kit we are introducing. With all the difficulties and changes in place due to Covid-19 this year, we have been very lenient with expectations regarding P.E. kit. However, from September, your child will be expected to wear their correct school P.E. kit to school for 2 days each week. There is a chance that these two days will be consecutive, due to timetabling restrictions, so please keep this in mind when thinking about what your child will need. There is no expectation that the kit gets washed after wearing it for one day. (Remember - under the old system, the kit used to stay in school in a bag for the whole of the half term!) Please also keep in mind that children will only be wearing their school uniform sweatshirt for 3 days each week.
We realise making this change does have a small cost impact on our parents, but we believe purchasing and naming one navy sweatshirt/cardigan and one P.E. sweatshirt will be more than adequate for your child. We have managed to bulk buy these items which has enabled us to keep the costs down.
To help parents purchase all of our school uniform efficiently and without having to come to the office, we have set up ParentMail to take all of your uniform orders. You may have already seen a new uniform list within your "Payments"/"Shop" on ParentMail. To order you will need to go into the article you want, select the size and then add to your shopping trolley. Once ordered and paid for, the uniform will be organised by a member of the office staff and handed to your child in school.
We have plenty of new uniform in stock now so are happy for parents to order immediately, allowing parents to get prepared for September. Children may of course, start wearing the new kit as soon as they like, but we will be expecting that they have all the correct items ready for the start of term in September.
Please see a reminder of what our school uniform is:-
Shirt – white with collar for a tie
School tie (available from the school shop)
School sweatshirt or cardigan (available from the school shop)
Skirt, pinafore dress or trousers/shorts – grey or navy blue (school style) Not black
Socks/tights – grey/navy (white socks are permissible with skirts but not under trousers)
Shoes – all black - Boots are NOT permitted
(All black trainer style shoes are permitted)
No white / coloured soles or logos
A blue and white check dress (school style) may be worn in the Summer Term only
P.E. Kit (Worn to school on days when children have P.E. / Games)
House colour T-shirt with school logo (available from the school shop)
House colour Sweatshirt with school logo (available from the school shop)
Royal blue shorts (available from the school shop)
Plain navy blue joggers - no logos permitted (available from the school shop)
Trainers (Plimsolls are not suitable for P.E. or games)
If you have any queries regarding this the office staff are pleased to help you.
Thank you.