Year 3's Amazing Water Mural is installed!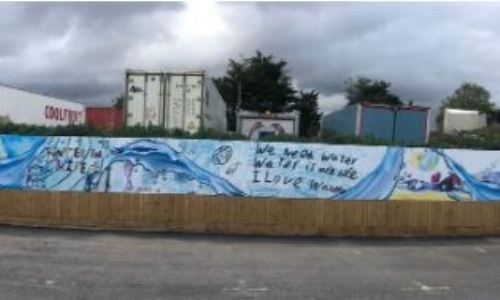 Thank you message from Trant Engineering!
BTU Trant are ecstatic with their new mural featuring the amazing artwork submitted from Year 3 students of Bosmere Junior school. The 50m Mural is the latest edition to the new offices in Havant. James Henderson, Process & Water Director said "We set a huge challenge to the youngsters, to draw what water meant to them, it's clear that these pupils are not only incredibly creative but that they also have a great understanding of the importance, of water, with the population growing and climate change, we, as an industry have numerous challenges, that we won't be able to achieve without the help of our communities. The Mural not only brightens our environment, but it reminds us, as a company of our commitment to all our customers". After submitting their artwork all Year 3 children were awarded a prize in a virtual assembly held with the school. The team at our Havant offices are looking forward to the opportunity of inviting the school to visit our site and see the mural for themselves.
Click here to view the full message on LinkedIn.