VACANCY for a CLEANER (with Caretaking responsibilities)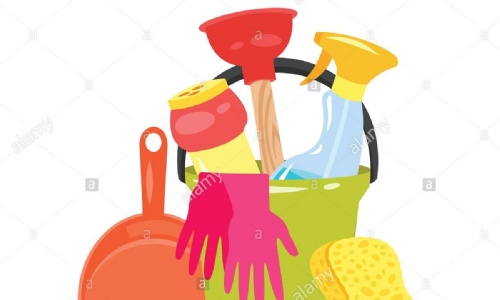 Closing date for applications Fri 18th June
VACANCY for a CLEANER (with Caretaking responsibilities)
Dear Parents
We will shortly have a Cleaner (with Caretaking responsibilities) vacancy at the school.
The position is 13.75 hours per week.
Monday to Friday from 3.15pm - 6pm
Starting hourly pay = £9.62
JOB DESCRIPTION
PURPOSE: To provide a cleaning service and assistance to the Site Manager to meet the needs of the school, ensuring high standards of cleanliness and operational effectiveness
and compliance with health and compliance with health and safety requirements.
RESPONSIBILITIES:
To carry out a range of defined cleaning duties throughout the whole school, in line with agreed procedures and standards
To be responsible for the unlocking of the school on a daily basis at 3.15pm and to carry out a comprehensive lock up for 6pm.
To maintain observation on maintenance requirements, carrying out occasional temporary remedial action where appropriate and reporting any deficiencies to the Site Manager
To maintain an awareness of the health and safety policy and its application
To maintain an understanding of C.O.S.H.H. (Control of Substances Hazardous to Health) regulations.
KEY TASKS:
Cleaning:
Vacuuming / mopping of floors
Emptying of litter bins
Polishing and dusting where appropriate
Cleaning of any toilets, shower areas or kitchens within the designated area
Carrying out specialist cleaning as required
Monitoring stocks of cleaning equipment and liaising with the Site Manager to maintain supplies
Following health and safety procedures (e.g. correct dilution rates, awareness of colour coding of cloths, coning off wet areas whilst working, carrying out risk assessments when moving furniture)
Ensuring all chemicals are stored appropriately
Caretaking:
Unlocking the school gates in preparation for children leaving school
Undertaking a comprehensive lock up of the school for 6pm.
Carrying out temporary remedial action to meet health and safety requirements and reporting any defects to the Site Manager / Headteacher
Supervising users of the building from 3.15 until 6pm, undertaking necessary action for non-standard events or incidents
Controlling and monitoring access to the site from 3.15pm, briefing any contractors as required
Applying security procedures and reporting any discrepancies to the Site Manager / Headteacher
Undertaking such other duties as may be reasonably requested by the Site Manager or Headteacher
NOTES:
Duties may vary between term and closure periods when deep cleans are carried out
Overtime may be claimed for deputising in the absence of the Site Manager in opening up at the beginning of the school day or in opening / locking for lettings where this is required.
If you would like to apply or receive further information, please email a.reilly@bosmere.hants.sch.uk for an application pack. The closing date for this position is
FRIDAY 18TH JUNE 2021.
Thank you.