URGENT SAFETY ISSUE - SOUTH STREET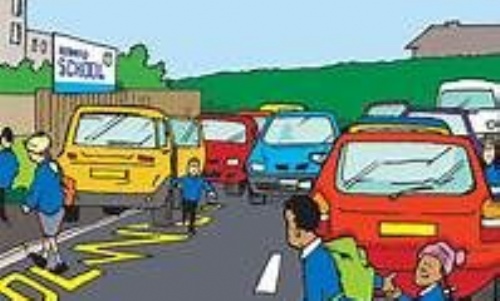 Message from Mrs Robinson
URGENT SAFETY ISSUE - SOUTH STREET
Dear Parents
As many of you are acutely aware, the situation with traffic on South Street now that the roadworks have started is presenting a serious concern. I have asked parents on numerous occasions to avoid driving down South Street, but it seems that my pleas are being totally ignored. We still have many parents thinking that this does not apply to them and continuing to drive down South Street, sometimes at great speed, to use the roundabout at the bottom as a convenient drop off / collection point. After school today it was totally grid locked at the bottom of South Street, with nobody able to move whatsoever. I am also ashamed to say that Bosmere parents were behaving in a totally inappropriate way, shouting at other drivers, setting a very poor example in front of our children and upsetting local residents, a number of whom have now been in touch with the school to complain.
I am extremely concerned that we are going to end up with a serious accident occurring. I urge all parents to put the safety of all pupils, including their own, before the simple convenience of using this route. Perhaps some parents need to consider just how they would feel if they were to be the cause of serious harm to a Bosmere child.
I will be continuing to work with the Local Authority in policing this area. We will be undertaking regular traffic counts and taking down number plates. The situation has simply got to change.
I would like to thank the many helpful parents who are successfully using our Park and Stride schemes. We need everyone to play their part in working together to keep Bosmere children safe. I do hope this email will affect some sort of change for those parents who have up to now ignored the guidance.
Yours sincerely
Kathryn Robinson
Headteacher