Blue Peter Green Badge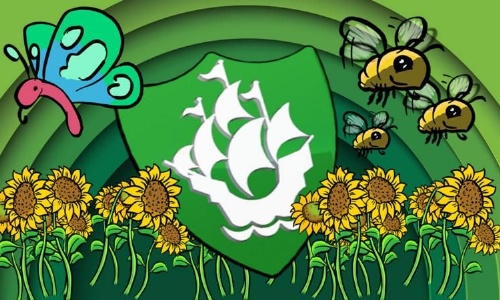 Blue Peter Green Badge
Dear Parents
As Bosmere is an Eco School, we are always keen to spread the word about eco activities which everyone in the Bosmere Community can get involved in, both here at school and at home. So we thought you and your child might like to check out the Blue Peter Green Badge by looking on the CBBC website: https://www.bbc.co.uk/cbbc/findoutmore/blue-peter-apply-for-a-green-badge
Are you passionate about nature and the environment? Have you done something to help protect our planet, or encouraged others to help? Then maybe it's time to earn your Blue Peter Green badge.
The details on how to apply, plus some ideas to inspire you, are all on the website.
And once you have been awarded your Blue Peter Green Badge, you can get free entry into over 200 attractions across the UK.
If your child decides to apply, please do let me know what they entered and how they get on.
Good luck!
Mrs Library Dunn
Bosmere Eco Co-ordinator
b.dunn@bosmere.hants.sch.uk