e-Safety Tip April 2023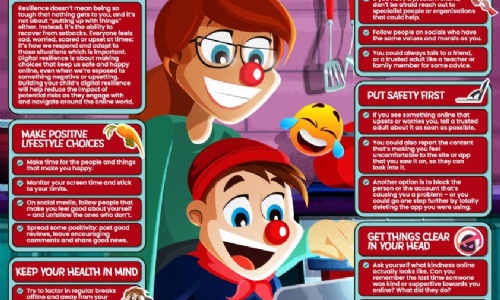 Safe and Healthy Online Habits
A free online safety guide on Safe and Healthy Online Habits.
Every year, Comic Relief goes all out to help people, both in the UK and internationally, who are going through a tough time.
From inappropriate content to the toxic behaviour of others, online harms can do long-lasting damage. That's why we're passionate about helping this new generation to build their digital resilience – equipping them to deal with digital dangers. This guide has a selection of tips for encouraging safe and healthy online habits.
In this guide there are a list of useful suggestions which could help you and your family strike the right balance and build digital resilience