e-Safety Tip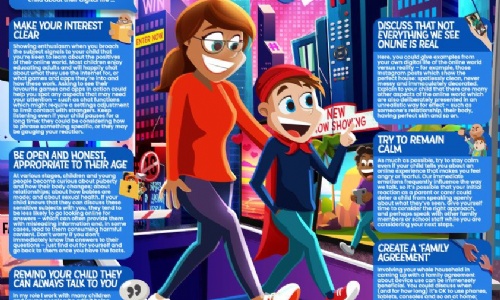 Here you can find our latest e-Safety Tip about having open conversations about what children do during their time online.
Most parents frequently chat with their child about how things are going at school or what's happening in their friendship groups – but those discussions often doesn't extend to youngsters' online activities. In fact, National Online Safety conducted a recent survey which found that only slightly more than half (54%) of parents regularly talk to their children about staying safe online.
It can be an awkward topic to broach and, of course, it needs not to feel intrusive. However, just checking in with your child about their digital life can get them thinking about online safety and alert you to any issues they might be having.
In the guide you'll find a number of useful tips such as being as honest as possible, discussing how misleading the online world can be and creating a 'family agreement'.