Christmas Activities and Fundraising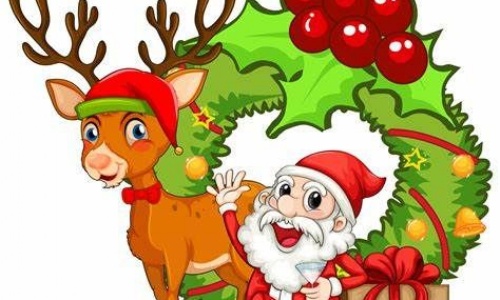 detailed information and dates
Christmas Activities and Fundraising
Dear Parents
Whilst we know it is only just November, we have started discussing our plans for our Christmas festivities already!
Carol Service
Our Carol Service this year will be on Tuesday 6th December at St Faith's Church, Havant (Y3 / Y5 at 1:00pm and Y4 / Y6 at 2:00pm).
Children who are in the orchestra, choir or doing a reading at the Carol service will be at the church during the morning for a rehearsal. They will come into school as normal and will then walk down to St Faith's Church with school staff. At the end of the morning, children will be brought back to school for lunch.
All children will walk to church in the afternoon for the Carol Services. After the services have finished, the children will walk back to school and be collected as usual at the end of the day. Children in all year groups need to wear full school uniform on this day, as there will be no PE / games lessons.
We are looking forward to welcoming parents to join us in the church for these special services.
Christmas Performances
Each year group is also busy rehearsing for a Christmas Performance. These will take place on the following dates:
Year 3 Christmas Extravaganza – Thursday 8th December (AM)
Year 6 Dickensian Christmas – Friday 9th December (PM)
Year 5 Magic of the Mayans – Monday 12th December (PM)
Year 4 Nativity – Wednesday 14th December (AM)
Each year group will be writing to you separately about the arrangements and timings for these performances. There will be no charge to watch, but voluntary donations to the PTA can be made on the day!
Photographs
We will also be taking photographs of the children in their costumes for these performances and will sell these to raise funds for our PTA for £1 each. You will be able to order as many copies as you would like through ParentMail. Please watch out for a further email once the photographs are ready to order.
'Secrets Rooms'
As well as our performances, we will be running our very successful 'Secrets Room' shopping experience in each year group, where children will have the opportunity to shop for friends and family, wrap their gifts and hide them under their trees at home ready for the big day. This unique festive shopping experience will take place on Thursday 15th December, with gifts ranging from 20p to £1, and every penny supporting the PTA.
In order for this to be a success we do need your support in stocking up our shop. Please can you start collecting items (in good, used condition or new) at home that we can sell. From soft toys to books, unopened toiletries to scarves, chocolate coins to picture frames, your unwanted items will become a treasured gift.
Please send Secrets Room donations in with your child from Monday 14th November.
Christmas Raffle
As in previous years, our PTA will be organising a Christmas Raffle to raise money. Please watch out for a further email about this.
If you have any questions at all about any of our Christmas festivities, please do get in touch.
Thank you for your continued support.