Havant Jubilee Tree Sculpture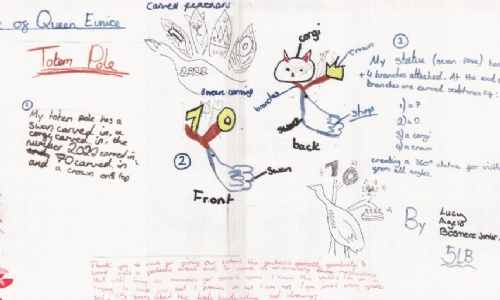 Bosmere's pupils' winning designs
In March 2022, Storm Eunice brought down a huge tree in central Havant.
Havant Borough Council decided the fallen tree should be carved into a sculpture to mark the Platinum Jubilee of Queen Elizabeth II and invited Bosmere pupils to submit designs to be used by a chain saw sculptor.
In October 2022, Kate Pontin of HBC visited Bosmere to tell us about the project and to announce the winners of the design competition.
Click here for photos of the winners and the plan for the sculpture.