Rotary Shoebox Scheme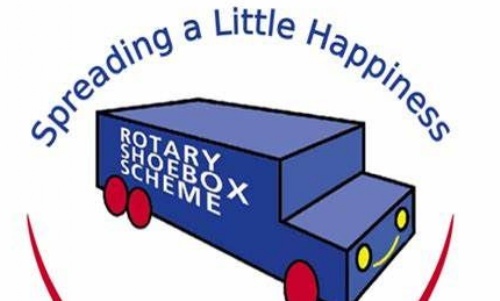 Christmas gifts for the poorest children in the world.
Rotary Shoebox Scheme
Dear Parents
As a school, we are always looking for ways in which we can promote the important concept of helping others. One of the ways in which we do this is to encourage involvement in charity work.
I am pleased to announce that, as in previous years, we will once again be providing the option for children to support the Rotary Club Shoebox Scheme. Children need to fill an empty shoebox with unwrapped items that will be sent as a Christmas gift to some of the poorest children in the world. The items need to be new or 'as new' condition and should be for education, health and hygiene purposes. They could include:
Small toys
Books
Stationery
Games or jigsaws
Hats, gloves or socks
Soap, hairbrushes, toothbrushes etc.
The attached leaflet provides you with more information about what can and can't be included.
The shoebox can be wrapped in Christmas wrapping paper, then a label attached to say who the present is for. This can be printed from the attached leaflet or a copy collected from the school office.
Your child then needs to bring their box into school, along with a £2 donation for transportation, by Wednesday 2nd November.
We are looking forward to being able to support this very worthwhile cause.
Kind regards
Kathryn Robinson
Headteacher