Pre-Loved Winter Clothing and Uniform Event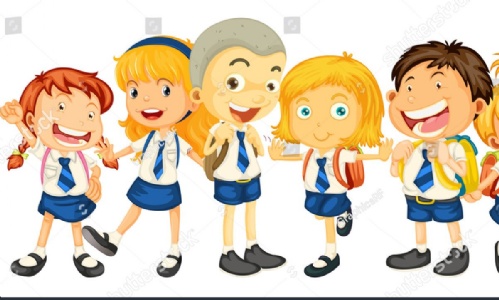 In school on Tuesday 4th October from 2:45pm onwards.
Pre-Loved Winter Clothing and Uniform Event
Dear Parents
With our Eco Schools status, the idea of recycling clothing fits in perfectly with Bosmere's already extensive mission of saving energy and waste. Because of this, we will be holding a Pre-Loved Winter Clothing and Uniform Event here in school, on Tuesday 4th October from 2:45pm onwards and we are hoping to get our Eco Councillors involved in helping on the day.
The event is also an ideal opportunity to raise money for our PTA. If the event is a success, we are hoping we may be able to run similar events on a regular basis in the future.
Parents can help to support this event in 3 different ways…
Send donations of any unwanted winter clothing into school – we are happy for this to be child or adult clothing. We are also asking for donations of any unwanted uniform. All clothing needs to be washed and in good / new condition. (No underwear please!) We will be collecting donations from Monday 12th September.

If you have any spare time on the afternoon of 4th October (1:15pm onwards) we would really welcome the support of parents in setting out the clothing ready for the event. Please complete the form on ParentMail if you feel you are able to offer your support with this.

Come along to the event! No items of clothing will be priced, but we will have an honesty box by the door, where parents can make a voluntary contribution for any items they take. Any funds raised will go to the school's PTA funds.
Pre-loved uniform is a perfect way to save money as we know children grow so quickly (and lose things frequently!) and replacing new uniform can be expensive.
Does your child keep losing a jumper by using it as a goal post? Replace it with pre-loved!
Does your child play football at break time and has a hole in his trouser knee? Buy pre-loved!
Are jumper sleeves chewed when concentrating in class? Yes… that's right... buy pre-loved!
It makes sense!
We're really looking forward to working together to recycle!
Kind regards
Kathryn Robinson
Headteacher