COVID-19 App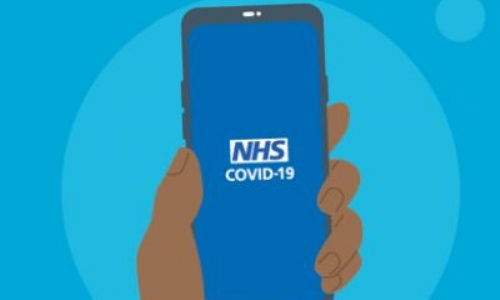 Introducing the COVID-19 App
We have been asked to make our families aware of the NHS COVID-19 app that is part of the testing and contact tracing programme. The app will be used, alongside traditional contact tracing, to help notify users if they have come into contact with someone who tests positive for coronavirus.
The app allows people to report symptoms, order a coronavirus test, check in to venues by scanning a QR code and it helps the NHS trace individuals that have coronavirus.
The app might also help those parents who are unsure whether or not they should send their children into school. If someone is feeling unwell you can enter symptoms into the app by tapping the "Report Symptoms" button. The app will give you a list of potential symptoms and you can then choose the ones that apply to you. When you have answered the questions, you can check them before you submit this information to the app. The app will then tell you if your symptoms could be caused by coronavirus and will provide a link to the website where you can book a free test.
The app is available for both Apple and Android devices via the App Store and the Android Store respectively. You can search for NHS COVID 19 app or use the links below:
https://apps.apple.com/us/app/id1520427663
https://play.google.com/store/apps/details?id=uk.nhs.covid19.production
If you want more information about the app, download the PDF file below.
More advice is on the Coronavirus section of this website at https://www.bosmere.hants.sch.uk/page/?title=Coronavirus&pid=199&action=saved