MESSAGE FROM MRS ROBINSON
Here we are in the last week of term and there seems to be so much we still need to squash in! I was so proud of the children for their singing and readings at the Carol Service at the church last week and it was wonderful to be able to welcome parents into the church to share in this special event this year. We also enjoyed sharing our Year 3 and Year 6 performances with parents in school and are very much looking forward to the performances for Year 5 today and Year 4 on Wednesday. Levels of excitement have been high but the children deserve to be very proud of the way they have tackled all of this alongside their usual learning.
STAFFING NEWS
We say a sad farewell to Mrs Ware in the office at the end of this week. Mrs Ware has been at Bosmere for such a long time that it is hard to imagine life without her. We wish her all the best for her retirement. We also say goodbye to our Year 5 teacher Mr Wood, who is leaving us to explore a new career opportunity. We wish him all the best with his new venture.
This half term we have welcomed two new members of staff – Mrs Badham has joined our lunchtime team and Mrs Morris has joined us to take over from Mrs Ware in the office. They have both settled into their new roles brilliantly.
YEAR 3 NEWS
Year 3 have been enjoying the lead up to Christmas, with lots of singing and rehearsals for our performance. We have been so impressed with the children for learning some challenging songs as well as practising their lines - thank you to the grown-ups who have been supporting this at home.
We had a lovely afternoon making angels to help decorate the school hall - we hope they brought a smile to your face if you came in and saw them during our performance... and that you avoided being caught in a glitter shower!
At the end of November, we had a wonderful trip to St Faith's Church for the Advent Experience. The children were taken on a journey through the story of Advent, taking part in small group activities, which brought the story to life and reminded us all of the true meaning of Christmas.
Keeping up the Christmas theme, we have been enjoying a very festive unit in English, immersing ourselves in the story of 'Dear Father Christmas, Get Well Soon' and writing some Christmassy letters... we are looking forward to writing our final letter to Father Christmas this week.
A huge thank you to the families who have been supporting children with their reading and times tables. Please do keep up with this over the holiday; a few minutes on TTR each day really will make a difference. For those of you who attended our recent Drop, Stop and Read session, this is the ideal opportunity to curl up together with a book and develop those reading skills.
From January, we will be sending home weekly times tables homework. This will be stuck in your child's homework book (purple) on a Wednesday and checked the following week. Please encourage your child to complete these tasks as quickly as possible... they are welcome to time themselves and record this on their sheet too. We are looking for fast recall of these facts, not reliance on counting or using fingers.
Wishing all of you a happy and healthy Christmas and a very happy New Year!
YEAR 4 NEWS
Thank you so much to everyone for all your generous contributions over the last few weeks. Our Secrets Room is going to be a huge success! On top of that, thank you to everyone who has supported with the making / providing of Nativity costumes - these have been fabulous. We really do appreciate all your support, especially at this time of year.
This month has been all about rehearsing for our Nativity performance, which has been great fun. We are looking forward to being able to perform this live for you on Wednesday 14th December.
As well as this, we have some wonderful examples of work completed this term. Here are some examples of brilliant persuasive leaflets about joining The Roman Army.
YEAR 5 NEWS
What a fantastic and busy term Year 5 have had. We started the term enjoying a theatre trip to Chichester Festival Theatre to see Famous Five the Musical. This was a great introduction for the children to get ready for our Magic of the Mayans unit. The children have really embraced learning about the Mayans in history. We have had some detailed Mayan temples and houses built for our project homework. In English, the children have learned all about writing play scripts. They were able to put this knowledge to use by writing a scene of their own all about living with the Mayans. It has been a great first term in Year 5!
YEAR 6 NEWS
November was a quiet month for Year 6. The children took part in the Remembrance assembly to remember all those that gave their lives in wars around the world. Year 6 also took part in the Cross-Country event. Luckily, we managed to dodge the rain. 6R also produced a fabulous assembly about the joys of reading. Project Based Learning has been a major focus over the last few weeks, cumulating with parents visiting to watch the children's presentations. Most of the children have also taken part in the Cycling Proficiency programme and have been learning how to keep safe on the roads. We have also been busy rehearsing our Christmas Production based on the Life of Charles Dickens and enjoyed sharing it with parents last Friday. It was certainly not 'Bah Humbug!' Have a wonderful Christmas and a Happy New Year from the Year 6 Team.
MEET THE STAFF – Mr Sherlock
What role: Class teacher
Where do you find me?: I am usually found in the Year 4 classroom teaching my class or marking books. I can also be found on the playground during some breaktimes. I am always available on the end of the phone or email should I be needed.
When: I am new to Bosmere Junior School, having joined in September 2022 and am thoroughly enjoying my time as a Year 4 class teacher.
What do you like to do in your spare time: I am a father so spend most of my evenings and weekends with my two daughters, enjoying daytrips out and watching my daughter's ballet lessons! I also enjoy building Lego and partaking in airsoft events.
Quirky fact: I used to have a small business (the collective term for ferrets!) and can do a fine Captain Jack Sparrow impression – complete with cutlass.
MEET THE GOVERNOR: Jenny Lane
Background:
I live in Hambledon with my husband and many animals. I have 2 almost grown-up daughters and together with my husband we live and work on a busy equine yard. I was a Project Manager for a utility company before I had my 2 daughters, since then I have worked with my husband managing several business projects (and do not forget the animals!)
Interests:
Horses, dogs and sea swimming. I am passionate about the environment and helping people to see the difference, that connecting with nature can make.
Why I became a governor and what is expected of me:
Initially I was invited to join Bosmere governing body because my own children were coming to the end of their secondary education, I volunteered in their schools for a number of years and I was looking for a local school who needed someone with some spare time to work with children. I didn't know a great deal about school governance, but after a meeting with Mrs Robinson and Brian Swan (Chair of Governors) I thought I could use my skills in more ways than one. I also wanted to learn more about how schools work and the changes happening within education. I have enjoyed being involved in the strategic decisions and future direction of Bosmere School, equally I enjoy working as part of a friendly team of people whose skills come from a variety of backgrounds. I have learned so much since I joined 4 years ago and believe I make a positive impact. I enjoy coming into school and getting to know staff and pupils. I have helped with reading groups and school trips. Bosmere is such a friendly school; I always learn something from the children and am impressed by their attitude to learning.
My current roles on the governing body and what they involve:
I joined the Pay Committee; performance management is an area I was very familiar with. This committee meets twice a year and overseas the school's performance management system and pay recommendations. I also sit on the School Support Committee; we meet once a term and look at how the school manages behaviour and attendance. We review how the school implements its Equalities & Accessibility policy, as well as having a strategic overview of Safeguarding, Mental Health and Wellbeing. More recently I have taken an active role supporting the Safeguarding Governor (Brian Swan), this is a challenging role but the commitment of every person at Bosmere to making sure that children are safe is really impressive. As a member of the full governing body, I attend two meetings per term, and I am expected to read the information sent ahead. I am the link Governor for Year 5 and I try whenever possible to attend their project presentations and performances. I am the subject Governor for Spanish and helping out with Mrs Baker's Spanish lessons from time to time is one of the highlights of the job.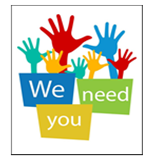 Are you interested in joining us?
Contact: Brian Swan, Chair of Governors (brian.swan@bosmere.hants.sch.uk)

To find out more about our Governors please see the Governor Page on our website.
POPPY APPEAL
Thank you to everyone who supported the Poppy Appeal at school. We raised £244.79.
CHILDREN IN NEED
Thank you to everyone who contributed to Children In Need. We raised £288; a cheque for this amount has been sent to Children In Need.
REVERSE ADVENT CALENDAR
Thank you so much for all the support you have given so far with our Reverse Advent Calendar. We have boxes brimming with goodies to donate to the Winter Streets Project. We have now stopped collecting donations.
CHRISTMAS DINNER
Our school Christmas Dinner will take place on Thursday 15th December. The form has now closed. If you have not pre-ordered a Christmas dinner for your child, please send them with a packed lunch on that day.
CHRISTMAS JUMPER DAY
The last day of the Autumn Term, Friday 16th December, will be a non-uniform day and an opportunity for children to dress up in their Christmas jumpers. As previously, this will be a PTA fundraising day and we ask that children bring in a £1 donation for taking part.
'SECRETS ROOMS'
Our very successful 'Secrets Room' shopping experience will be taking place on Thursday 15th December in each year group, where children will have the opportunity to shop for friends and family, wrap their gifts and hide them under their trees at home ready for the big day. Children will need to bring in money to purchase gifts, which range from 20p to £1, every penny supporting the PTA. Year groups are still collecting donations for items to sell.
CHRISTMAS RAFFLE
Thank you to all who supported this by purchasing raffle tickets or donating prizes. We will be making the draw in school on Monday 12th December in assembly. All of our winners will be contacted by email.
ECO NEWS
Action Plan
Eco Club presented their Action Plan to the whole school on 21st November, with each of our 20 Eco Councillors reading a section. We are aiming to focus on five areas: Biodiversity, Energy, Marine, Transport and Water.
To support our understanding about Biodiversity of the school grounds, Bosmere successfully applied for a community grant from Waitrose to pay for a flora and fauna identification board which we will install near our wild meadow. On 14th November, Kathy from Waitrose presented the £500 cheque to Eco Club members. We are expecting the identification board to be installed in early January.
Reducing Single-Use Plastics in our Lunch Boxes
As part of our focus on the Marine Environment, we want to try to encourage the whole school to use less single-use plastic. In our Eco Club meeting on 22nd November, Eco Club showed how brilliant they (and whoever makes their packed lunches every day!) are at using reusable plastic containers in their lunch boxes, rather than single-use plastics. Click here for more photos.
From 30th November, every Wednesday at Bosmere has become 'Wild Wednesday', where we ask children to think about their use of single-use plastic in the packed lunches. Each Wednesday, our Eco Warriors are now checking packed lunches while the children are eating and award some special stickers for every single-use plastic-free lunch! Then we collect all the single-use plastic rubbish and weigh it. I hope that over a period of time, we will see more stickers being awarded and less single-use plastic waste.
Saving Water
Eco Club started to consider how to save water in Bosmere by turning off taps, saving water needed to flush toilets by using less toilet paper (and saving the cost of toilet paper too), and appointing Water Monitors to check. On 22nd November, Eco Club visited the water meter with Mr Moore. We want to record water usage regularly to see if our echo activities are working.
TREE SCULPTURE IN HAVANT PARK
On 29th November, Eco Club visited Havant Park to meet the chain saw sculptor, Chris who is carving a tree into a jubilee bench. We were joined by the pupils who had created the winning designs, which will be incorporated into the sculpture. For more photos click here.
It has been another really busy month for Eco Club!
Remember to recycle as much of your wrapping paper and Christmas cards as possible!
E-SAFETY TIP
With Christmas fast approaching some children will be getting new or upgraded devices, older devices may be handed to younger children. This is an ideal time to get information out to parents about the importance of setting up devices with parental controls in relation to the age of the child. Internet Matters covers all devices with very simple, easy-to-understand parental guides, which you can find here:
https://www.internetmatters.org/childrens-online-safety-this-festive-season/
WELLBEING TIP
Financial difficulties
Dealing with money issues can be off-putting and scary, especially if you do not know where to turn.
First thing to do is open all the letters hidden in that drawer! Just because they are hidden, does not mean they will go away. It is always difficult when the hard evidence is in front of you, but this is the first step to getting support.
Organisations that offer help and advice:
You can contact these organisations for free, confidential and impartial money guidance and debt advice.
MoneyHelper: Free, easy-to-use money tools, information and advice. You can also phone 0800 138 7777 to speak to a money expert, use typetalk at 18001 0800 915 4622, or add +44 7701 342744 to your WhatsApp to send a message.
Citizens Advice: Advice and information on debt and other topics.
AdviceUK: Member centres offer debt advice, including specialist advice for minority communities and people with disabilities.
Christians Against Poverty: Free debt advice for people of any faith or none. To check if they cover your postcode call 0800 328 0006.
National Debtline: If you live in England, Wales or Scotland phone 0808 808 4000 or visit its website for debt advice and information.
StepChange Debt Charity: Free debt advice throughout the UK phone 0800 138 1111 or visit the website.
Other useful organisations:
Legal Aid advice: You may get legal aid if your home is at risk. Check the website or phone 0845 345 4345.
Financial Ombudsman Service: If you have a complaint about a loan that you can not resolve with your lender, the Financial Ombudsman Service may be able to help. Visit its website or phone 0300 123 9123 or 0800 023 45
Too Good To Go - Download the Free App!
How it works:
Just download the free app. Select your preferences and area, reserve the meal and all you need to do is collect! Simple as that.
Save money on great food and from going to waste!
DECEMBER
14th

9:15am Yr 4 Nativity Performance to parents

Choir singing at Southlands – in school time

15th

Secrets Rooms shopping

Christmas Dinner
16th

Christmas Parties - all year groups

Last day of term (non-uniform day) - Christmas Jumper Day
19th Dec - 2nd Jan
CHRISTMAS HOLIDAYS
JANUARY
3rd
INSET Day
4th
Spring Term begins for children
5th
Year 3 Egyptian Day
13th
Year 6 visit to Dell Quay & Civic Offices (class tbc)
16th
Spring Term clubs begin (10 weeks)
19th
3A Class Assembly to parents 9am
20th
Year 6 visit to Dell Quay & Civic Offices (class to tbc)
24th
Young Voices Concert – time tbc
26th
3B Class Assembly to parents 9am
27th

HEARTS and GROW IT day

Coffee Morning 9am
31st
2.30pm Pre-loved Clothing event
FEBRUARY
2nd
5K Class Assembly to parents 9am
3rd
Year 6 visit to Dell Quay & Civic Offices (class to tbc)
7th

NSPCC workshops – Years 5 & 6

U/S Film Night (time tbc)

9th

4R Class assembly to parents 9am

L/S film Night (time tbc)

13th - 17th
Half Term
21st
Yr 6 SATs and Residential meeting 3.45pm
MARCH
2nd

3D Class Assembly 9am

5B Visit to D Day Museum
6th - 10th
Book Week
7th
5K Visit to D Day Museum
8th
5S Visit to D Day Museum
9th
Author Visit – Ben Davis
14th
Yr 5 Drop, Stop and Read (time tbc)
15th
Interim reports sent home
16th
Parents' Evening 3.45pm - 7pm
17th
HEARTS and GROW IT Day
20th - 24th
Parent Consultation Days
30th
Spring Concert TBC
31st

Spring Term clubs finish

Last Day of Term – non-school uniform
APRIL
3rd - 14th
Easter holidays
17th
Summer Term begins