MESSAGE FROM MRS ROBINSON
I cannot quite believe we are into the second half of the Autumn Term already! I do hope you all enjoyed some family time over the holiday. The children all deserve to be so proud of the positivity and determination they have shown as they have gone straight back into their learning on their return to school. I have been visiting classes awarding stickers for effort with presentation and, as always, have been so impressed with what I have seen.
STAFFING NEWS
Just before the half term holiday, I wrote to the parents in 4DS and 5W to explain what will be happening with the teaching of those classes after Mr Wood leaves at the end of this term. From January, Mrs Shore will be increasing her teaching hours and moving into Year 5 to take over from Mr Wood in 5W. Mrs Dawson will be remaining in 4DS for 3 days per week and Mrs White, who is already part of the Year 4 team, will step in to teach 4DS for the remaining 2 days. Due to these changes in teacher, from January, 5W will become 5S and 4DS will become 4DW.
We said goodbye to one of our lunchtime supervisors, Mrs Macey, at the end of the half term. She will be replaced by Mrs Nicole Badham who will be joining the lunchtime team in a couple of weeks. Mrs Janet Morris also joins our office team from the start of December so that Mrs Ware can do a full hand over before she retires at the end of the term. I know you will join me in welcoming our new members of staff to the school.
COATS
Please can we remind you all that now the weather has turned autumnally unpredictable, every child must have a coat in school every day, as they will be going out on the playground unless it is pouring with rain. Please ensure their coats are named.
YEAR 3 NEWS
Year 3 have made a fantastic start to their second term at Bosmere, coming back after half term full of smiles and ready to learn. A big thank you to the support some of you have been giving your children with their times tables and reading; we have many children who are rightfully very proud of the progress they are making. Please continue to focus on both of these at home. We are currently looking at multiplication in our maths lessons and increasing times table fluency will have a huge impact on your child's learning.
We thoroughly enjoyed our visit to St Faith's Church before the half term break. The children loved putting their classroom learning into context and were wowed by the church bells and Canon Tom's organ playing skills! We are lucky enough to have been invited back in November for their Advent Experience - more details to follow.
We also enjoyed our recent trip to Havant Library, promoting a love of books and reading. Many of the children were keen to get library cards so they can go back and borrow books. We are lucky to have such a wonderful, well-stocked library in Havant and hope that some of you will enjoy accessing this free service with your child over the coming weeks.
The start of November has signalled the start of our Christmas preparations. We will shortly be sending home songs for the children to practise, and some children will have lines to learn too. We look forward to sharing our Christmas Extravaganza with you in December!
YEAR 4 NEWS
The Year 4 team continue to be amazed by the quality and quantity of homework tasks that have been submitted this term. It looks like a lot of you have been very involved and had lots of fun, which is great to see and hear about.
We have also been impressed by the children who have been accessing TTRockstars independently at home. Any extra practice with times tables is so valuable and is really helping the children to progress in maths. At the end of Year 4, all children will undertake a national times tables test in timed conditions and they need to get 100% pass rate – so the pressure is on to practise, practise, practise!
At the end of last half term, Year 4 produced some incredible Roman carts and chariots! They designed, made and evaluated their own vehicles and had the opportunity to learn some new skills using a handsaw. I think you will agree that they turned out brilliantly.
We look forward to meeting you all properly in our forthcoming parent consultations. We do encourage the children to come along with you to share their work. As well as this, it helps pupils to take responsibility for their learning and social development; it is just lovely for them to be so proud of what they have achieved already this academic year.
Please can we remind you all that now the weather has turned autumnally unpredictable, every child must have a coat in school every day, as they will be going out on the playground unless it is pouring with rain. Please ensure their coats are named.
Thank you to all of you for your support, from the Year 4 team.
YEAR 5 NEWS
What an amazing start back to the new half term! The children had a fantastic day out to Chichester Festival Theatre to see 'The Famous Five'.
The children really enjoyed showing off their fabulous space PBL work to parents. We will now be using some of the knowledge from our history lessons to write play scripts and create a Mayan themed performance, which we are looking forward to sharing with parents in December.
YEAR 6 NEWS
This month we celebrated Harvest. All Year 6 children took part with readings in front of parents. The offerings brought in were taken to the local food bank.
The Year 6 classes visited Dell Quay on three separate days. Activities included a stream dipping session at Fishbourne where the children found small fish including a flounder and some baby eels. This was followed by a lovely walk along the coastline to Dell Quay. We then had lunch and a lesson on classifying species. After this, we all headed to the beach and looked for crabs under the stones and seaweed. There were lots found and then released back into the water.
Many of the children in Year 6 enjoyed the Halloween disco. As if that were not enough, we then hosted the Year 6 parents for Drop, Stop and SATs. The children became teachers to help their adults complete some sample SATs questions. Fair to say the parents realised how hard their children have been working!
MEET THE STAFF – Mrs Robinson
What role: Headteacher
Where do you find me? I am always on the playground or on the main gate first thing in the morning and at the end of the day. My office is behind the reception office, but I am usually wandering around the school somewhere spotting children being good learners and handing out Headteacher Awards or presentation stickers! I can also be found doing assemblies and sitting on Top Table on a Monday lunchtime!
When: I have been at Bosmere for over 7 years now and am very proud to be the Headteacher of such a wonderful school.
What do you like to do in your spare time? I love walking and have a book of 1001 walks that I am trying to complete with my husband. The walks take us all over the country – we have even walked on Orkney! We have managed to complete 326 walks now – only 675 to go!
Quirky fact: I like everything to be neat and tidy and I am always nagging the staff at Bosmere to tidy up – they even bought me a T-shirt that says 'Keep Bosmere Tidy', which I like to wear on INSET days to remind them!
Meet the Governor
Brian Swan
Background
I have lived in the Havant area all my life; for over seventy years. I am married and have two grown up sons and four granddaughters! My life has been spent in the engineering world, especially supporting the pharmaceutical and contact lens industry, most of the time managing my own company.
Interests
I have been a member of Havant Cricket Club for 40 years, serving as an umpire, director of youth cricket, chairman and bar manager. Carrol and I are life-long Portsmouth supporters and have experienced many ups and downs; literally. I am a member of the Royal Air Force Air Cadets and I am currently the squadron commander at the Havant squadron. Now my running days are behind me, I keep fit by walking both on the flat and on more adventurous challenges.
Why I became a governor and what is expected of me
Both my sons attended Bosmere and had a fantastic time, taking many fond memories with them into their adult life. Two of my granddaughters also attended Bosmere, and when the opportunity arose for me to offer myself as a governor, I didn't think twice. My engineering and business background has provided me with the opportunity to be part of the strategic thinking on the governing body. Working with the children and seeing them develop and mature into young adults within the educational environment is so inspiring and rewarding.
My current roles on the governing body and what they involve
I am currently the chair of governors along with sitting on the school support, finance and resources, and strategic working group committees. My other roles include safeguarding governor and being a member of the Headteacher performance management team. The highlight of my time as a governor is being part of the team that recruited the current Headteacher; a great opportunity to play a part in the future success of Bosmere. I been privileged to sit on many committees, however, being a school governor has presented me with the opportunity to play a part in the future of our children. Being the chair of governors is a very fancy title, however, the support and expertise that I am surrounded by, makes it so much easier; I am highly motivated by the team ethic in all walks of life.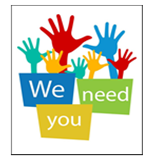 Are you interested in joining us?
Contact: Brian Swan, Chair of Governors (brian.swan@bosmere.hants.sch.uk)

To find out more about our Governors please see the Governor Page on our website.
ECO NEWS
On 11th October, Eco Club members planted spring bulbs in the Bosmere Jubilee Orchard. We ate our lunch outside in the sunshine while Mrs Wright explained the plan for planting 155 crocus bulbs and 25 daffodil bulbs. The children planted the crocus bulbs in the shape of an 'E' (for Elizabeth) marked out with string in the middle of the orchard, and 5 daffodil bulbs around each of the 5 apple trees. We will look forward to seeing a splash of colour when the flowers start to grow in the spring.
Having completed the Environmental Review (which showed us how well we are doing with eco activities). Eco Club members have decided to focus on 5 topic areas this year: Biodiversity, Energy, Marine, Transport, and Water. The next step is to present our Action Plan to the pupils, staff and parents, and then we can get everybody on board and really get started!
Another project that Eco Club has been very involved in is the Havant Jubilee Tree Sculpture Project. In March 2022, Storm Eunice brought down a huge tree on the corner of Havant Park and Park Road South. Havant Borough Council decided the fallen tree should be carved into a sculpture to mark the Platinum Jubilee of Queen Elizabeth II and invited Bosmere pupils to submit designs. HBC were very impressed by the entries, and in October, Kate Pontin visited Bosmere to announce the winners of the design competition. The plan is for a chain saw sculptor to carve the tree trunk into a bench, incorporating the winning ideas – corgis, horses, crowns, swans, and guardsmen. Watch this space!
Alongside all these other Eco Club activities, our entries into the Brita Whale Watchers competition have been submitted, the Planet League Cup 'Autumn Climate Competition' is still running, and Bosmere pupils took part in Walktober.
It has been another very busy month for Eco Club!
PARENT CONSULTATION MEETINGS
We are really looking forward to meeting with parents for our parent consultation meetings this half term. An email was sent out about these earlier this week and appointment booking is now open. These meetings are extremely important for ensuring we can work together in partnership to ensure your child is happy and successful in school, so please make sure you book an appointment. Please telephone the school office if you are having any difficulty with booking an appointment.
Your child will be bringing home their Milestone 1 assessment report on Wednesday next week, which will form the basis of the discussion at the meeting, along with a collaborative mentoring sheet they have completed. We are really looking forward to meeting with parents.
ODD SOCKS DAY
We will be celebrating Odd Socks Day on Monday 14th November. This date marks the start of anti-bullying week. On Odd Socks Day, we would like the children to come to school in SCHOOL UNIFORM but wearing a pair of odd socks - the brighter and bolder the better! This is an awareness raiser, not a fundraiser, with the key aim to celebrate the fact we are all different!
CHILDREN IN NEED
Friday 18th November is Children in Need Day. The children are always so enthusiastic about having some fun taking part in this national fundraising event, so if they would like to, they are allowed to attend school wearing something spotty. We will be collecting donations of £1 for taking part. Yr 6 children need to be aware that they will still be swimming or doing PE in the afternoon, so their outfits need to be suitable for this!
HARVEST THANK YOU
We were overwhelmed by the generosity of parents in sending in contributions for our Harvest Table this year. All the food was delivered to the Beacon Church Foodbank in Havant. It was also wonderful to see so many parents join us for the assemblies. It was fantastic to be able to share this event together.
REVERSE ADVENT CALENDAR
During the first week of December, we will be collecting for a 'Reverse Advent Calendar' (which was very successful last year). Each year group will be trying to fill a box with donated items and once again, these will be going to the Winter Streets Project, a charity that produces survival kits for people living on the streets in the winter. We are looking to collect unused / unopened:
Deodorant
Toothbrushes
Toothpaste
Lip balm
Wet wipes
Hand sanitiser
Shampoo
Shower gel
Cereal bars
Chocolate
Combs
Thermal socks / hats / gloves
Moisturiser
Cotton buds
We look forward to filling our boxes and thank you in advance for your continued support.
CAROL SERVICE
Our Carol Service this year will be on Tuesday 6th December at St Faith's Church, Havant (Yr 3 / Yr 5 at 1:00pm and Yr 4 / Yr 6 at 2:00pm).
Children who are in the orchestra, choir or doing a reading at the Carol Service will be at the church during the morning for a rehearsal. They will come into school as normal and will then walk down to St Faith's Church with school staff. At the end of the morning, children will be brought back to school for lunch.
All children will walk to church in the afternoon for the Carol Services. After the services have finished, the children will walk back to school and be collected as usual at the end of the day. Children in all year groups need to wear full school uniform on this day, as there will be no PE / games lessons.
We are looking forward to welcoming parents to join us in the church for these special services.
CHRISTMAS PERFORMANCES
Each year group is also busy rehearsing for a Christmas Performance. These will take place on the following dates:
Year 3 Christmas Extravaganza – Thursday 8th December (AM – apologies that this was previously advertised as PM)
Year 6 Dickensian Christmas – Friday 9th December (PM)
Year 5 Magic of the Mayans – Monday 12th December (PM)
Year 4 Nativity – Wednesday 14th December (AM)
Each year group will be writing to you separately about the arrangements and timings for these performances. There will be no charge to watch, but voluntary donations to the PTA can be made on the day!
PERFORMANCE PHOTOGRAPHS
We will also be taking photographs of the children in their costumes for these performances and will sell these to raise funds for our PTA for £1 each. You will be able to order as many copies as you would like through ParentMail. Please watch out for a further email once the photographs are ready to order.
'SECRETS ROOMS'
As well as our performances, we will be running our very successful 'Secrets Room' shopping experience in each year group, where children will have the opportunity to shop for friends and family, wrap their gifts and hide them under their trees at home ready for the big day. This unique festive shopping experience will take place on Thursday 15th December, with gifts ranging from 20p to £1, and every penny supporting the PTA.
In order for this to be a success, we do need your support in stocking up our shop. Please can you start collecting items (in good, used condition or new) at home that we can sell. From soft toys to books, unopened toiletries to scarves, chocolate coins to picture frames, your unwanted items will become a treasured gift.
Please send Secrets Room donations in with your child from Monday 14th November.
CHRISTMAS RAFFLE
As in previous years, our PTA will be organising a Christmas Raffle to raise money. Please watch out for a further email about this.
CHRISTMAS CARDS
Thank you to those parents who have already helped the PTA by purchasing Christmas Cards through 'Class Fundraising'. If you haven't had a chance to order anything yet, the online shop will be open until the 18th November, at which point any orders will be processed and delivered to school in time for the Christmas holidays.
CHRISTMAS DINNER
Our school Christmas Dinner will take place on Thursday 15th December. You will need to pre-order a Christmas Dinner for your child. Please look out for the email about this, which will be coming out shortly. Orders will be made through ParentMail.
CHRISTMAS JUMPER DAY
The last day of the Autumn Term, Friday 16th December, will be a non-uniform day and an opportunity for children to dress up in their Christmas jumpers. As previously, this will be a PTA fundraising day and we ask that children bring in a £1 donation for taking part. (NB Because of this, we will NOT be wearing Christmas jumpers on National Christmas Jumper Day, Friday 9th December.)
E-SAFETY TIP
8 steps to keep your child safe online this month (and for the future)
1. Explore together: Ask your child to show you their favourite websites and apps and what they do on them. Listen, show interest and encourage them to teach you the basics of the site or app.
2. Chat little and often about online safety: If you are introducing them to new learning websites and apps while school is closed, take the opportunity to talk to them about how to stay safe on these services and in general. Ask if anything ever worries them while they are online. Make sure they know that if they ever feel worried, they can get help by talking to you or another adult they trust.
3. Help your child identify trusted adults who can help them if they are worried: This includes you and other adults at home, as well as adults from wider family, school or other support services who they are able to contact at this time. Encourage them to draw a picture or write a list of their trusted adults.
4. Be non-judgemental: Explain that you would never blame them for anything that might happen online, and you will always give them calm, loving support.
5. Supervise their online activity: Keep the devices your child uses in communal areas of the house such as in the living room or kitchen where an adult is able to supervise. Children of this age should not access the internet unsupervised in private spaces, such as alone in a bedroom or bathroom.
6. Talk about how their online actions affect others: If your child is engaging with others online, remind them to consider how someone else might feel before they post or share something. If they are considering sharing a photo/video of somebody else, they should always ask permission first.
7. Use 'Safe Search': Most web search engines will have a 'Safe Search' function, which will allow you to limit the content your child can access whilst online. Look out for the 'Settings' button on your web browser homepage, which is often shaped like a small cog.
8. Parental controls: Use the parental controls available on your home broadband and all internet-enabled devices in your home. You can find out more about how to use parental controls by visiting your broadband provider's website.
WELLBEING TIP
School Avoidance
Is your child worried about going to school? It is very important to try to help children with these difficulties ASAP. Absences mean that children miss learning and friendships, making it even more difficult when they come back. The longer the problems remain unaddressed, the more difficult it becomes to change the school-avoiding behaviour.
Signs of avoidance could include worry, anxiety, tantrums or expression of negative feelings, when faced with the prospect of attending school, complaints of abdominal pain, headache, sore throat, anxiety symptoms that include a racing heart, shaking, sweating, difficulty breathing, butterflies in the tummy, nausea to name a few. The symptoms are typically worse on weekday mornings and absent at weekends and school holidays.
You can support your child by calmly listening to them and acknowledging that their fears are real to them and they are believed. Remind them how important it is to attend school and reassure them that you and the school will work with them to make school a happier place for them. Talk to the school as soon as possible.
It is important that all adults, both at home and school, agree a firm and consistent approach, and if changes need to be made, this is done away from your child. You may feel tempted to change schools to solve the issue, however, difficulties will re-emerge in the new school, so it is far better to try to resolve the issue in the current school.
Any child avoiding school is likely to become anxious when they are asked to talk about their difficulties or returning to school. If they find it difficult to talk, you could ask them a specific question, which may help them start to sort through their fears and feelings. e.g. what three things are you most worried/thinking about?
Remember it is also important to focus on positives!
We are always here to help at Bosmere.
NOVEMBER
14th
Odd Socks Day
16th
Milestone 1 reports sent home
17th
Parent Consultation Evening Appointments
18th
Children In Need – children may wear spots
21st - 25th
Parent Consultation Day Time Appointments
22nd
Year 3 Advent Adventure – St Faith's Church
25th
HEARTS and GROW IT day
28th Nov - 2nd Dec
Yr 6 Bikeability Week
29th
Yr 3 Drop, Stop and Read (Parents invited in)
29th
Yr 6 Height / weight checks with School Nurses
30th
Nasal Flu Vaccinations
DECEMBER
2nd
Last day of Autumn Clubs
6th

Carol Service at St Faith's Church Yr 3/5 1pm, Yr 4/6 2pm

(Parents invited)
8th
Yr 3 Performance to parents AM
9th
Yr 6 Performance to parents PM
12th
Yr 5 Performance to parents PM
14th
Yr 4 Nativity Performance to parents AM
15th
Christmas Dinner
16th

Christmas Parties - all year groups

Last day of term (non-uniform day) - Christmas Jumper Day
19th Dec - 2nd Jan
CHRISTMAS HOLIDAYS
JANUARY
3rd
INSET Day
4th
Spring Term begins for children
5th
Year 3 Egyptian Day
13th
Year 6 visit to Dell Quay & Civic Offices (class tbc)
16th
Spring Term clubs begin
19th
3A Class Assembly to parents 9am
20th
Year 6 visit to Dell Quay & Civic Offices (class to tbc)
26th
3B Class Assembly to parents 9am
27th

HEARTS and GROW IT day

Coffee Morning 9am
FEBRUARY
2nd
5K Class Assembly to parents 9am
3rd
Year 6 visit to Dell Quay & Civic Offices (class to tbc)
7th

NSPCC workshops – Years 5 & 6

U/S Film Night

9th

4R Class assembly to parents 9am

L/S film Night

13th - 17th
Half Term