Welcome Back to School!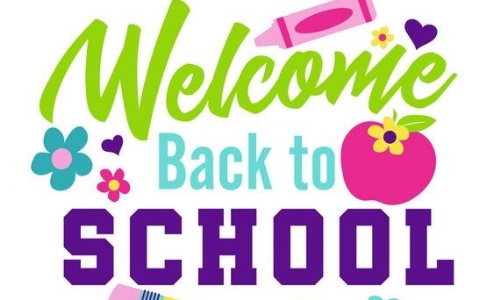 Dear Parents
It was so lovely to see so many of you again today and to welcome all of the children back to school. Everyone had an excellent first day, despite the exceptionally hot temperature! Isn't it just typical that the summer we were promised arrives once we are back at school! Please remember to send your child into school with a water bottle. A sun hat and sun cream (applied before school) would also be advisable in this weather.
Firstly, please can I apologise to those parents who were trying to contact the school today - it appears that there was a problem with our telephone line which we were unaware of. We have now reported the issue and this will hopefully be rectified by tomorrow, but I will keep in touch via email if there are any further problems.
We always say just how important the relationship with parents is and to make it as easy as possible for you to keep in touch with your child's class teacher, here are the email addresses you will need to use:
3A Mrs Austen - l.austen@bosmere.hants.sch.uk
3B Mrs Barnard - l.barnard@bosmere.hants.sch.uk
3D Miss Dawes - e.dawes@bosmere.hants.sch.uk
4F Mrs Fisk - c.fisk@bosmere.hants.sch.uk
4R Miss Rankin - e.rankin@bosmere.hants.sch.uk
4S Mrs Shore - s.shore@bosmere.hants.sch.uk
5JB Mr Baker - j.baker@bosmere.hants.sch.uk
5K Mr Kershaw - o.kershaw@bosmere.hants.sch.uk
5LB Mrs Browne - l.browne@bosmere.hants.sch.uk
6C Miss Calcott - r.calcott@bosmere.hants.sch.uk
6R Mrs Reed - c.reed@bosmere.hants.sch.uk
6W Mr Wood - l.wood@bosmere.hants.sch.uk
Class teachers will be happy to answer any questions you may have related to your child's learning. Please do be mindful of the fact that teachers have lives outside of school, however, and may not respond immediately to a question. I do not have the expectation that they monitor their email addresses outside of the school day. Email is by far the quickest way of contacting your child's class teacher though, and quite often a very quick answer to a question is all that is needed.
Any questions which are not related to your child's learning need to be directed to the office staff or to our Home School Link Worker, Mrs Lever, or to Mr Adam or me if the matter is more urgent. Our email addresses are:
School Office - adminoffice@bosmere.hants.sch.uk
Mrs Lever - k.lever@bosmere.hants.sch.uk
Mr Adam - j.adam@bosmere.hants.sch.uk
Mrs Robinson - k.robinson@bosmere.hants.sch.uk
Remember also that you can always come to the main door to ask to speak to a member of staff if you need to. Mrs Lever is usually by the front door at the start of the day and available to talk to parents. Mr Adam or I will also be available to talk to parents on the main gate each morning. Please could we ask any parents wishing to speak to one of us to come to main gate and not Park Road South Gate, as the main responsibility of the adult near the Park Road South gate will be supervising the children on the playground.
Look out for our first newsletter, which we will be emailing on Friday. This will have lots more information about upcoming events. There will also be a year group email next week which will provide further information about homework and how you can support your child at home.
We are looking forward to continuing to foster a strong relationship with all our parents so that we can work together to ensure we have happy and successful children at Bosmere.
Kind regards
Kathryn Robinson
Headteacher