Arrangements for the Return to School in September 2021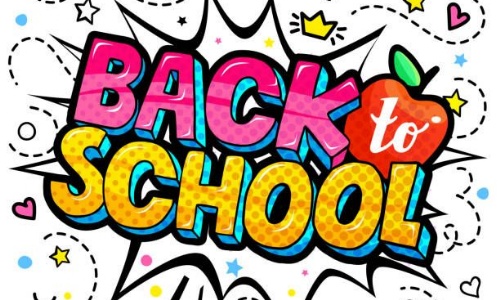 Arrangements for the Return to School in September 2021
Dear Parents
Arrangements for Returning to School in September 2021
We are really looking forward to welcoming all pupils back to school in September, and being able to operate as a whole school once more. After careful consideration, taking into account all of the guidance and reflecting on the systems we have had in place over the last year, we are now in a position to share with you the details regarding the return to school in September and what this will look like. This letter contains an outline of the systems which will be changing. I am also attaching our Parent Handbook, which gives key reminders in a friendlier format and would be useful to read through with your child.
Organisation
Our core teaching day will be returning to 8:50am until 3:30pm.
We will return to operating as a whole school, rather than in year group bubbles.
We will be having upper and lower school morning breaks (15mins), then whole school lunchtimes (1hr) and whole school afternoon breaks (15mins).
Children will still be provided with a personal set of resources, which they will keep in their work place, along with their reading book and water bottle.
Children's trays outside the classroom will be used for storing finished work; exercise books in current use will be on shelves in the classroom.
We will still be using the cloakrooms for bags, lunches and coats.
Classroom doors and windows will still be opened regularly to increase ventilation.
We will be returning to whole school assemblies, but adding in upper and lower school assemblies on some days.
Lunches will be eaten in the hall; in warm weather packed lunches may be eaten outside.
We will return to offering a range of after school clubs each term.
Hygiene
An extensive cleaning regime will remain in place.
Hand sanitiser stations will remain outside the playground doors, by the main door and in reception.
Children will still be expected to wash their hands / use hand sanitiser:

On entering school in the morning;
Before eating lunch / breaktime snack;
On entering the school after learning or outside play;
After going to the toilet.

Other personal hygiene measures will still be promoted: not touching faces; 'catch it, bin it, kill it'.
Uniform and Equipment
On days when they do PE / Games, children will need to come to school wearing their PE kits.

Y3 - Monday and Wednesday
Y4 - Monday and Thursday
Y5 - Tuesday and Friday
Y6 - Wednesday and Thursday
They will be expected to wear full school PE kit on both days. No PE kits will be left in school.
Children should still bring their water bottle in each day and take it home for washing at the end of each day.
Separate pencil cases with an individual set of equipment are still being provided for each child, but they may bring in a small pencil case from home if they wish.
Children will still need to bring an art shirt into school. This can stay on their peg.
Start of the Day Arrangements
(NB On Monday 6th September, we will be implementing a special later start time of 9:15am for our new Year 3 children, to allow parents to walk them onto the playground. After this day, the whole school arrangements as below will apply.)
Drop off time in the morning will be any time between 8:30am and 8:50am – your child may enter school via either gate.
Please ensure your child does not arrive and wait at the gates before 8.30am.
An adult will be on duty at the main gate to speak to parents and on the playground for supervision.
Children will be supervised on the playground then allowed into school from 8:45am.
Gates will be locked at 8:50am.
When they enter school, children will hang their belongings on their peg, wash their hands, then enter the classroom, taking their water bottle with them.
End of School Arrangements
Playground gates will be unlocked at 3:20pm for parents to enter the playground.
Children will come out of school onto the playground at 3:30pm to meet their parents or to leave school independently.
An adult will be on duty on the playground.
Transportation to School
We strongly recommend pupils walk, scoot or cycle to school.
If you have have no alternative but to drive your child to school, we would urge you to use our Park and Stride approach:
We are very pleased to have been able to secure the following options for this:
Bulbeck Road (West Street) Car Park,
Prince Georges Street Car Park,
East Pallant Car Park,
Town End House Car Park (HBC spaces only – not LiveLink Private car park space - limited availability)
The above car parks are available FREE to Fairfield and Bosmere parents/carers between the times:
8.20am to 9.05am (for morning school run)
2.50pm to 4pm (for afternoon collection)
This is TERM TIME ONLY and does not apply during school holidays and school closure days.
You do not need to display anything.
Park and Stride from Tesco, Solent Road will also continue to be available to parents/carers.
Please note the Meridian Centre Car Park is NOT included in the Park and Stride scheme.
PLEASE DO NOT ARRANGE TO MEET YOUR CHILD ON THE ROUNDABOUT. Parking on double yellow or zig-zag lines outside the school (including the bus stop in Park Road South and the turning circle) is illegal. Traffic wardens regularly patrol and issue tickets. BE WARNED!
The school car park is for staff only. Parents, please encourage your children to walk on the paths and not through the car park. Parents are only permitted to use the staff car park with permission from the Headteacher.
Attendance
Children should not come to school in the following circumstances:

If they are unwell with COVID-19 symptoms or have tested positive for COVID-19 in the last 10 days.
If they have recently returned from a country on the Government's list of countries affected by restrictions on travel and should be undertaking a period of quarantine.
If either of these circumstances apply, please contact the school office to discuss your child's attendance.
If a child displays symptoms in school:

School staff will isolate the child from other children and contact parents to collect the child as soon as possible.
Children can access a test if they display symptoms of coronavirus. We will encourage parents to test their child as soon as possible.
If the test is positive, they must remain in isolation for 10 days from when symptoms began.
If the child tests negative, they can return to school.

Children will no longer be required to isolate if they are a contact of a positive case.
Contact with the School
We will once more be welcoming parents back into school to share in their child's education – please look out for dates of events in newsletters.
We will be retaining the system of allowing parents access to teachers' email addresses and these will be shared in September.
There will, of course, be a contingency plan in place in the event that local restrictions are imposed, which will involve a return to the systems we have had in place this year. Hopefully this will not have to happen.
If you have any concerns regarding any aspect of this guidance, or other matters relating to school, please do contact Mrs Robinson or Mr Adam – we will be more than happy to offer help and support.
I would like to thank you all once again for your support and understanding. We are very much looking forward to getting back to being a whole school once more!
Yours sincerely
Kathryn Robinson
Headteacher