Important COVID-19 Reminders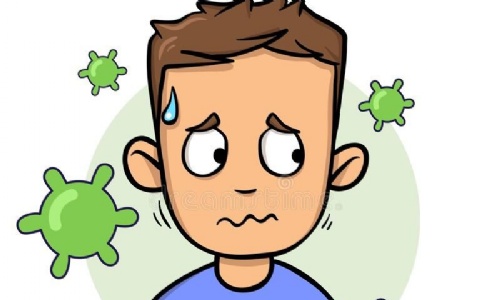 Sent by Mrs Robinson on 5th July
Important COVID-19 Reminders
Dear Parents
Following the confirmed case of Covid-19 at Bosmere, please could I remind you all of the procedures we have in place, which MUST be followed at all times:
Children should not come to school in the following circumstances:
If they or another member of the household is unwell with Covid-19 symptoms or has tested positive with Covid-19 in the last 10 days. The most important symptoms are:

A new continuous cough
A high temperature
A loss of, or change in, the normal sense of taste or smell

If they have recently returned from a country on the Government's list of countries affected by restrictions on travel and should be undertaking a period of quarantine.
IF YOUR CHILD TESTS POSITIVE FOR COVID-19 YOU MUST INFORM THE SCHOOL STRAIGHT AWAY. IF THIS IS OUTSIDE OF SCHOOL HOURS, EVEN AT A WEEKEND OR IN A SCHOOL HOLIDAY, PLEASE EMAIL MRS ROBINSON ON k.robinson@bosmere.hants.sch.uk.
Children displaying symptoms:
In accordance with Government guidelines they will be asked, however mild the symptoms, to remain in isolation for 10 days from the day after symptoms began.
All other members of the household will also be required to isolate.
If after 10 days, the child does not have a high temperature, they do not need to continue to self-isolate and can return to school.
If they still have a high temperature, they should be kept self-isolated until their temperature returns to normal.
They do not need to self-isolate if they just have a cough after 10 days, as a cough can last for several weeks after the infection has gone.
Children can access a test if they display symptoms of coronavirus. We will encourage parents to test their child as soon as possible as it will form part of a test and trace programme that will help to reduce the risk of transmission to other pupils and staff.
If the child tests negative, they can return to school and the other members of the household can end their self-isolation.
Here is a link to the Government Website for testing:
https://self-referral.test-for-coronavirus.service.gov.uk/antigen/name
Children / adults who are close contacts of a confirmed case:
Close contacts who remain well must still stay at home and not leave the house for 10 days.
As an extra precaution Public Health England (PHE) is now advising school-aged children who close contacts of someone who has tested positive to get a COVID-19 PCR test as soon as possible, even if they are not experiencing any COVID-19 symptoms.
You MUST inform the school of a positive test result.
Quarantine after travel:
The whole household should remain in isolation for the recommended number of days.
You must not leave home if you are self-isolating:
Do not go to public places
Do not go on public transport or use taxis
Do not go out to get food and medicine – order it online or by phone or ask someone to bring it to your home
Do not have visitors in your home, including friends and family – except for people providing essential care
Do not go out to exercise – exercise at home or in your garden if you have one
Link to the Government Guidance:
https://www.gov.uk/government/publications/covid-19-stay-at-home-guidance/stay-at-home-guidance-for-households-with-possible-coronavirus-covid-19-infection
Please help us to work together to keep everyone at Bosmere safe.
Kind regards
Kathryn Robinson
Headteacher