Bosmere closed from Tues 5th Jan except to keyworkers' children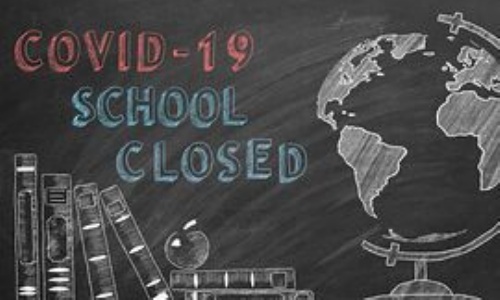 Revised arrangements and advice on remote learning with new Lockdown
Keyworker Places / Remote Learning
Dear Parents,
I would like to start by thanking those of you who have sent messages of support to the school today. We greatly appreciate your patience and understanding as the past few days have felt so uncertain.
I am sure that there will be a real mixture of emotions running across our community this evening. Some of you may be feeling relieved by the latest announcement of a national lockdown whilst others may be feeling frustrated at the short notice you have been given to find alternative child care.
Obviously with the announcement coming so late in the day before the children were meant to return to school, we have been left with very little time to make significant changes to our planning at school so please bear with us during this week as we adjust to the latest guidance. Changes may need to be made as we work out the most effective way of providing in-school provision and remote learning.
The school will be open tomorrow (Tuesday 5th January) only to children of Key Workers. Drop off arrangements for these children remain the same as they were in December. If you can, please bring proof of your role as a Key Worker; however you can also send this into school later if you are unable to provide a letter or identification at such short notice. Collection arrangements also remain the same as they were in December. The school will contact parents of vulnerable children to let the know there is a space available during the day tomorrow and these children will be able to join us from Wednesday 6th January.
For those children who have to remain at home, remote learning will be provided via Office 365 and Microsoft Teams from Wednesday 6th January. We apologise for the day's delay but, as I am sure you will appreciate, we need to use time tomorrow to allocate staff to teaching in the classroom and other staff to provide the home learning. We will take the time to ensure that the guidance and expectations on using Office 365 and TEAMS that was sent out in December is shared with you again. We expect that parents and children will need some time to become familiar and confident with these systems. However all children had the opportunity to use Office 365 and TEAMS in school prior to Christmas and we can shortly begin to use these platforms to provide a home learning experience that is more reflective of the learning experience in school.
For Tuesday 5th January, parents and pupils can access the following work at home:
Writing
Access Pobble 365: https://www.pobble365.com
Your child can choose one or more activities to complete, inspired by the image of the day.
Reading
All pupils have a log on to Read Theory: readtheory.org.
Pupils should log on and try to complete 2 - 3 reading comprehensions, thinking carefully about their answers.
Your child needs to login with their user name which is the initial of their first name, followed by their surname e.g. Harry Potter = hpotter. Their name is followed straight away by a year (Y6 pupils 2020, Y5 pupils 2021, Y4 pupils 2022, Y3 pupils 2023). So, if Harry Potter was in Y4, his username would be hpotter2022.
All pupils have the same password: readtheory1
Maths
Pupils can log on to MyMaths.
Any homework set can be accessed, as can previous learning. We would suggest that pupils revisit topics they may have found tricky to rebuild skills.
Times Table Rockstars:
Log on to TTR to try and score some coins. Update your avatar ready for 2021!
Getting ready for remote learning
It would also be really useful if children could prepare for their remote learning the next day by checking they can remember how to log on to TEAMS and having a go at doing this from home.
We will send out further information regarding remote learning tomorrow, including information about accessing TEAMS. Please do get in touch should you have any further questions. I would just ask that you bear with us and remain patient as we work our way through this situation.
Thank you once again for all of your support and understanding.
Kind regards
Kathryn Robinson
Headteacher