Start of Term Reminders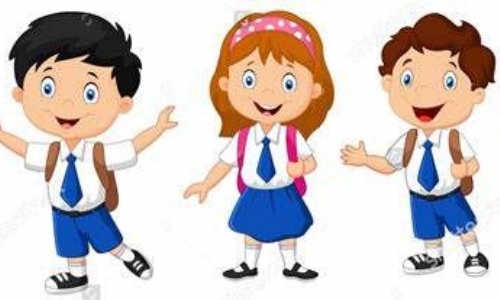 Start of Term Reminders
Dear Parents
It has been wonderful to see how smart the children have looked in their uniforms returning to school. I have been asked a few questions by parents, so here are a couple of reminders just to clarify expectations:
Polo shirts are not part of the Bosmere school uniform. Children should be wearing proper collared shirts with their ties. These can either be short or long sleeved.
Ties should be worn every day (unless it is a PE kit day for your child). We will make the decision in school if it is really hot and will allow children to remove ties.
The uniform booklet lists the gingham dresses as being part of the uniform for the Summer Term only. However, I am happy for them to be worn at other times when the weather is particularly hot.
Trousers, skirts or shorts should be grey or navy blue. Black trousers, skirts or shorts are not part of the Bosmere uniform.
Only small, plain studded earrings are allowed. Children should not be wearing any other type of earring.
Any hair accessories should be small and of hair / uniform colour.
If anyone is struggling with uniform, please do not hesitate to contact the school office. We have a large range of 'nearly new' items available.
Please could I also make a plea to parents with younger children on the playground at the end of the school day when waiting to collect. For safety reasons, we cannot allow them to play on the adventure playground. I would also ask that they are not allowed to wander onto the field and behind the hedge where they cannot be seen.
Thank you once again for your support.
Kind regards
Kathryn Robinson
Headteacher